10025G Series High Power Whole Cover Fiber Laser Cutting Machine
Product Detail
Product Tags
World Famous Brand
GWEIKE laser cutting machine YLS-CUT series high power fiber laser of IPG. Powerful cutting ability with stainless steel, aluminum and other metal materials, cutting thickness is up to 40mm.
Long Service Life
The world leading IPG laser has stable performance, the service life can reach 100000 hours, and the overall quality of the equipment can be guaranteed safely.
Stable Cutting Performance
Fiber laser source can produce excellent beam quality, finer cutting lines, higher working efficiency and better machining quality. Fully closed constant temperature working environment makes laser source more effective to ensure the stable operation.
Annealed And Heat Treated
Plate welding heavy work bed, no deformation in 20 years, suitable for ultra-high power 10,000-watt laser. The increase in weight is very beneficial to the laser cutting machine cutting speed.
Innovative Four Slings Working Bed
For reducing damage to the work bed during laser working, G.WEIKE Innovated the new work bed by adding four slings, and the life span of the fiber laser cutting machine work bed will be doubled.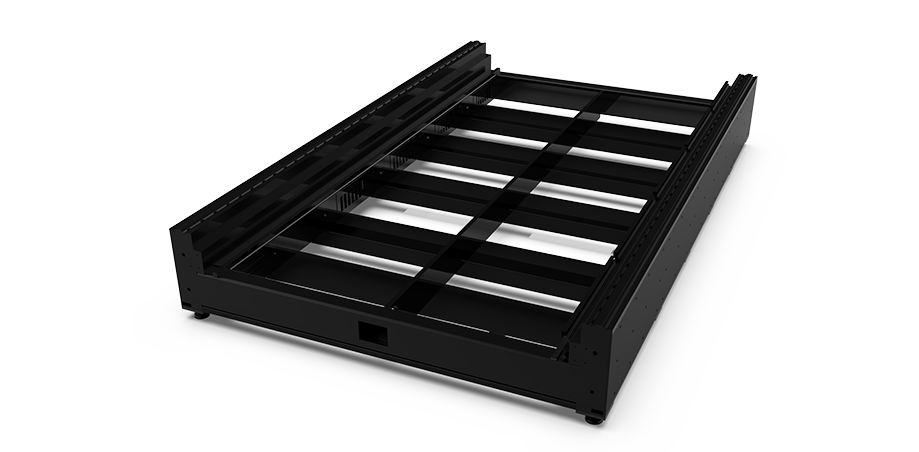 Segmented smoke exhaust-create a smokeless clean world
Full coverage, super suction
Adopt the latest cutting-edge tobacco control technology Each section of the bed has a smoke exhaust device
Powerful negative pressure 360° adsorption
Axial fan wind direction surrounds blowing smoke downward Full 360° strong adsorption and consistent smoke exhaust Effectively purify the smoke and dust on the top of the enclosed cutting platform Improve purification efficiency and reject lens contamination
Net follow-up, wisdom grows by quality
The smoke exhaust device automatically senses the laser cutting position Turn on precise smoke exhaust, follow-up smart smokingCreate a concealed cavity, fully enclosed smoke control and clean smoke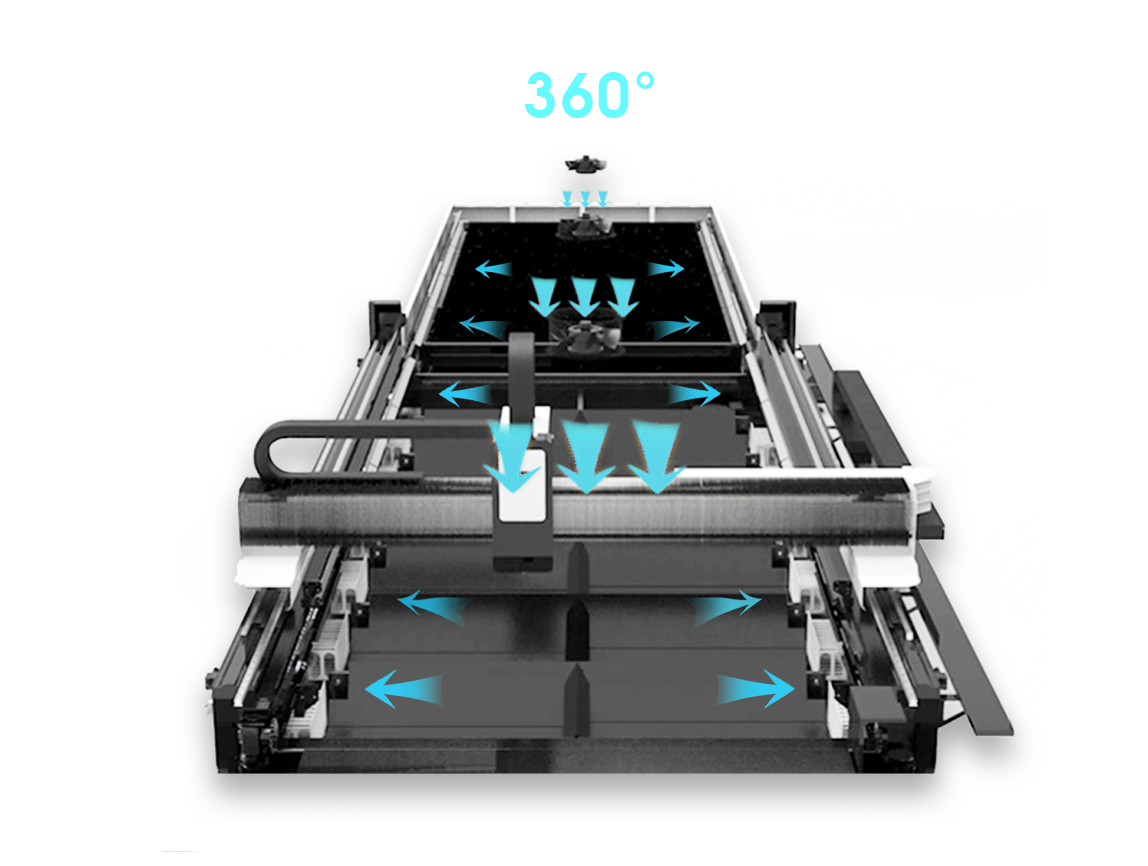 Machine model
LF4020GH
LF6025GH
LF10025GH
LF12025GH
Laser power
8000W 12000W 15000W 20000W(Optional)
Dimensions
11475*2574*5169mm
14937*3952*2287mm
22953.5*4006*2336.5mm
27092*4119*2336.5mm
Working area
4000mm*2000mm
6000mm*2500mm
10000mm*2500mm
12000mm*2500mm
Repeat positioning accuracy
±0.02mm
Maximum speed
200m/min
Max. acceleration
2.5G
Voltage and frequency
380V 50Hz/60HZ
---
---
Write your message here and send it to us